NeoMTA® 2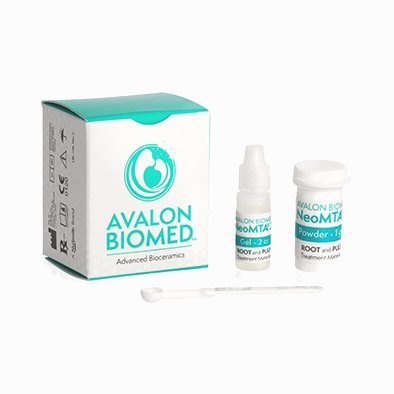 THE SAME MTA YOU LOVE, ONLY BETTER!
Clinical feedback and continuous improvement through ongoing product development is the foundation for our newest powder/liquid MTA product. Introducing NeoMTA® 2 – Our second-generation highly versatile root & pulp treatment material with improved features.
Features & Benefits
• Designed to be easier to mix.
• 30% higher radiopacity than NeoMTA Plus (6.5 vs 5.0 mm equivalent aluminum as a putty-like mixture).
• Brighter white.
More Information: